Cake Decorating Extravaganza
Creativity will take center stage at Artisan Bakery Expo East when up to 125 elite professional and amateur/student cake decorators go head-to-head to see who has the most artistry, skill, and imagination during one of the world's most prestigious annual cake competitions.
Each cake will be judged independently by a team of expert judges. The judging will take place on Sunday, Oct. 16 from 2-5PM. All cakes will be judged on appearance with points being awarded for neatness, originality, creativity, colors, and degree of difficulty.
Tiered Wedding Cakes
Novelty/Specialty Cakes
Sculptured Cakes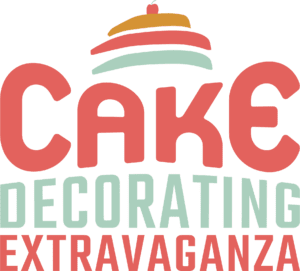 Winner Prizes
Professional Category will receive $500 and a recognition plaque.
Amateur/Student Category will receive $300 and a recognition plaque. 2nd and 3rd place will receive $100 and $50, respectively.
1 Best of Show Winner will be chosen by the judges, and will receive a plaque & a cash prize of $500.00.
2022 Competition Schedule (2023 Coming Soon...)
Sunday, October 16
11:00 AM – 5:00 PM – All Divisions (Professional/Amateur & Student) and Categories (Novelty/Specialty Cake/Sculptured Cakes) can be viewed
2:00-4:45 PM – Judges take place
4:45 PM – Winners Announced
*Note:
Completed cakes will be dropped at a pre-designated area in the front of Hall C on:

Saturday, October 15 from 12pm-6pm
Sunday, October 16 from 8am -11am.

Any cakes delivered after the show is already open will be disqualified and not eligible for judging, but will be allowed to be on display for viewing purposes.
Cakes must be picked up on Monday, October 17 between 3:30 – 5:30pm
Monday, October 17
11:00 AM – 3:15 PM – All Divisions (Professional/Amateur & Student) and Categories (Novelty/Specialty Cake/Sculptured Cakes) can be viewed.
3:30-4:00 PM – Awards Presentation
*Note:
Cakes must be picked up on Monday, October 17 between 3:30-5:30 PM
2022 Cake Decorating Extravaganza Winners
Novelty Cake – Best in Show
Ashley Russel
1st Place: Hocus Pocus Cake
Tiered Cake
Nipa Sheth
1st Place: Elephant Cake

Kerri Ann Perfontaine
2nd Place
Sculpted Cake
Marisol Stout
1st Place: El Dia De Los Muertos Cake (Face Sculpted In)
Cecilia Davis
2nd Place: Bread Cake
Beginner/Student Division
Novelty Cake
Tabitha Chaviano
1st Place: Baby Marina
Tiered Cake
Rebecca Moody
1st Place: Pink Dreams
Sculpted Cake
Rebecca Moody
1st Place: The Nun